Issues
Responsible Growth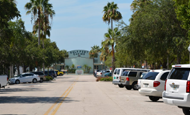 This is part of Long Range Planning. We need to define our city and what it means to us in terms of growth, businesses, density, height of homes and buildings, affordable housing and the environment. I would want to have a committee of residents and businesses look at our current zoning and some of the codes and update where necessary to meet our vision for the future. If we don't plan now, things will happen that we don't want and we won't be able to prevent it. We also won't be able to encourage the sorts of growth that we want to see in Gulfport.
---
Long Range Planning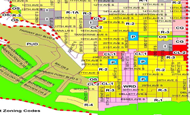 We need to make long range plans for Gulfport. We want to make sure every project we do is part of the overall vision we have for our city. Doing things one project at time without looking at the total impact can lead to overspending and projects that don't work as well together as they could. We can implement the long range plan a bit at a time, knowing the finished product will be what we all envision.
---
Collaboration and Inclusivity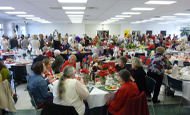 We need more public input on projects the city wants to take on and issues we face as a city. I would want us to have more Town Halls on topics the public is concerned about and not leave everything up to the Council and city employees. We have a lot of smart and talented people in Gulfport and we need to use their creativity. Once our opinion is heard and a project begins, we need to make sure our leaders keep us informed about what's going on and how our money is being spent.
---
Infrastructure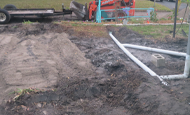 The entire county is working on infrastructure. We need to continue the repair and maintenance of our sewer system and expand the program which encourages homeowners to replace their lateral sewer lines where necessary. I believe we should consider taking heavy vehicles off the alleys, so that they last longer. We could use the money we would have spent to repair them to fix other things. Between us, we can make sure Gulfport gets ahead of maintenance and repair.
---
Environment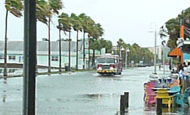 The environment is one Gulfport's most valuable assets, and we need to make protecting it a top priority. We need to invest in technologies like solar energy because it's great for the environment and creates jobs. We also need to make sure we keep our water clean, plant more trees and do whatever we can to prevent future flooding. I want Gulfport to be as sustainable as possible.
---
Clam Bayou/St. Petersburg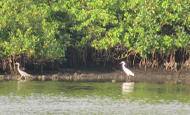 The sewage dumped into clam bayou when St Petersburg Waste Plant couldn't handle the overflow had a devastating impact on Gulfport. We have to keep working with their elected officials to make sure this doesn't happen again.
---
Gulfport Blvd/49th Street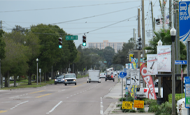 We need to work on bringing more businesses to Gulfport. We can start by cutting some of the red tape associated with starting a business and providing more support to entrepreneurs. We should also be actively looking to bring good paying jobs to Gulfport, particularly in the tech sector. I have the experience to help make these things happen.